Chiropractic Care
Your body is designed to be able to heal itself—and it wants to do just that. It's fully capable of healing and creating optimal health from within when there is no interference blocking it. Your nervous system is the master controller of your body and regulates every system and function of the body. If there is interference in your nervous system, it can't work as it should, and that affects your overall health.
Chiropractors are much more than just "back doctors." We're nervous system doctors, and we approach healthcare through how your spine interacts with the nervous system. We look for misalignments, joints that are "sticky" and not moving properly, and areas of tension that all impact your nerve function.
Using gentle, effective chiropractic adjustments, we correct the issues in your spine, freeing your nervous system of interference and helping to restore your body's innate healing ability.
Our Approach
At
Broadway Family Chiropractic
, we accomplish this nervous system restoration through a variety of chiropractic adjusting techniques.
Dr. Margie Downes
has over 30 years' experience, and using a holistic approach, she will apply the techniques that are most beneficial for your needs. Our adjusting methods include:
Chiropractic BioPhysics® (CBP®)
Diversified
Gonstead
ArthroStim®
Our Signature System of care includes a thorough analysis and X-rays, which are like a blueprint of your spine, that allow us to create a custom care plan to correct the problem, enhance your health and quality of life, and preserve the integrity of your nervous system. It also includes periodic exams to assess your progress, in-house exercise program for posture correction and customized protocols for nutrition and lifestyle changes. Depending on your body's needs, your care plan may also include Erchonia® laser therapy for a faster healing response.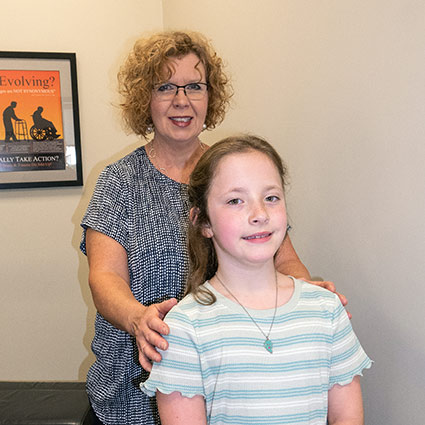 Who We Help
We see patients of all ages and stages of life, from babies through seniors, with a wide range of conditions, such as:
Schedule Today
Contact us today to book your appointment. The entire team looks forward to welcoming you into our care!
CONTACT US
---
Chiropractic Care | (508) 824-1700